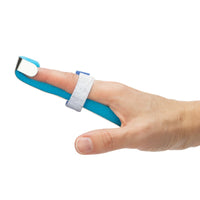 Flents® Universal Finger Splint
70188
Inner Qty: 6
Login to view price.
Our top quality splints immobilize and protect injured fingers. Malleable aluminum alloy adjusts to different finger sizes. Boxed for shelf or J-peg.
Features
Stainless steel superior strength.
Pliable to shape.
High quality appearance.
Easy to clean and hygienic.
A high resistance to corrosion.
Customized fit for better protection.
Adjusts to all fingers.
Adjustable straps eliminate the need for messy tape.
Related Links